It's easier if you install the file from your Apple TV instead. To do that, follow the instructions below:
Open Settings app
Open the Settings app and move to General - Privacy - Send Apple TV Analytics.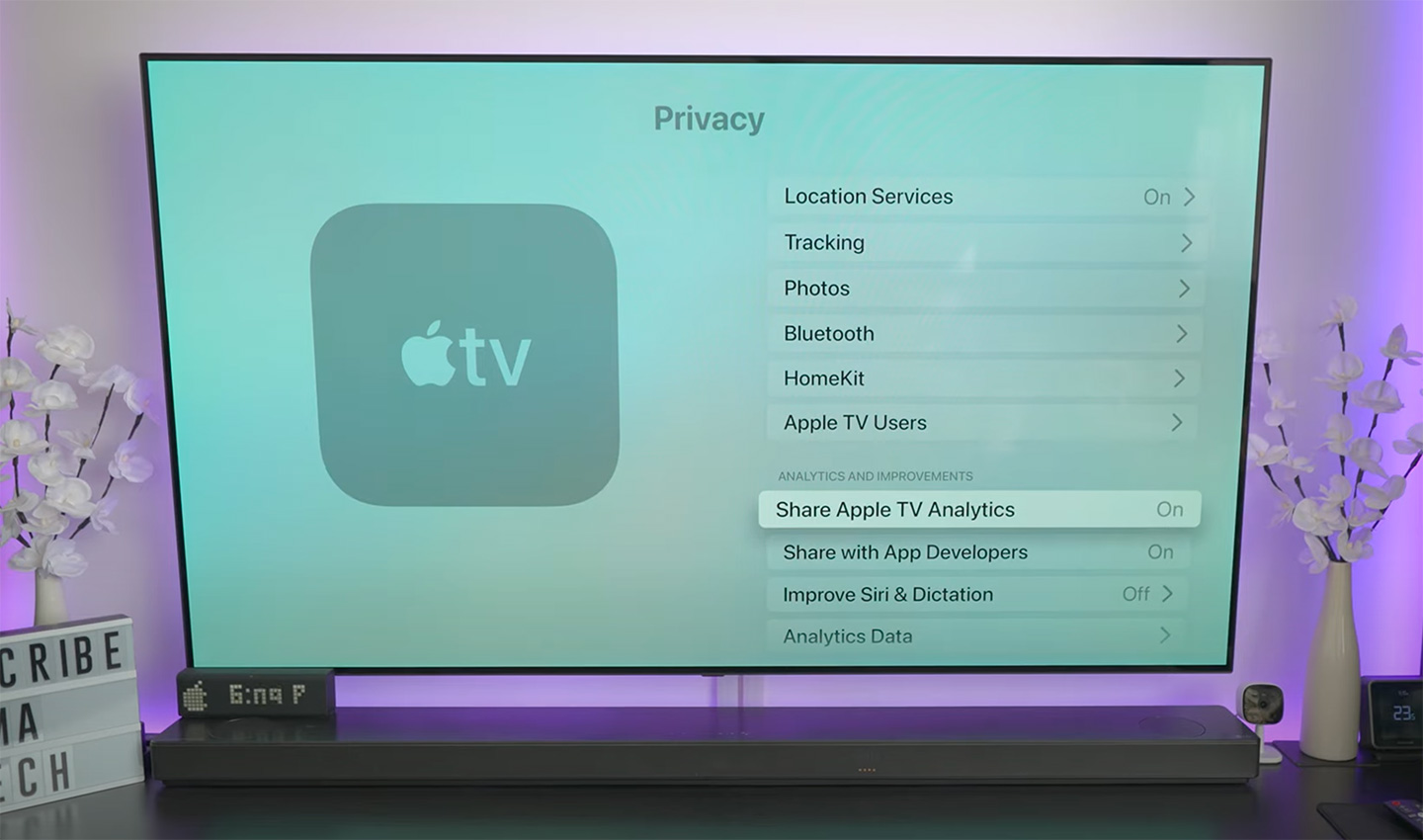 ---
Do some trick
When you have Share Apple TV Analytics selected, don't click on it. Instead, press the Play/Pause button on the remote and it will open the Add Profile menu, press Play/Pause button again on this option.
---
Install profile
In the text field that pops up, type https://bit.ly/tv_17 (This is a shortened link to the beta profile file, so you don't have to type a long link. And remember to type each character, don't paste it from your iPhone, that makes it not work), then click Done and select Install.
---
Reboot your Apple TV
When you are prompted to reboot do so.
---
Turn off Get Beta Updates
Make sure Settings - System - Software Updates - Get Beta Updates set to OFF.
---
Update your Apple TV
Once this is done, you can update tvOS 17 beta in Settings - System - Software Updates.
Join the Apple Beta Software Program
First, go to the beta.apple.com website and sign up with your Apple ID (preferably the one you use with your Apple TV). If you have never joined the Apple Beta Software Program before, the update might not appear on your Apple TV, so make sure you are registered in the program.
How to join the Apple Beta Software and Apple Developer Program →
---
Turn on Beta Updates
From your Apple TV, go to Settings > System > Software Update and turn on Get Beta Updates. Follow the onscreen instructions to complete enrollment.
---
Update your Apple TV
Your Apple TV will automatically receive the latest beta software if you have Automatically Update turned on in the Software Updates settings. To manually check for updates, go to Settings > System > Software Updates > Update Software.
---
Enroll your iOS, iPadOS or macOS device
In order to submit Apple TV feedback, you will need the Feedback Assistant app, which you can access from a beta version of iOS, iPadOS or macOS device.
You can launch Feedback Assistant from the second page of your Home screen on the iOS and iPadOS beta and from the Dock on the macOS beta.
---
Provide Feedback
The tvOS beta works with the Feedback Assistant app running on iOS or iPadOS devices enrolled in the developer (or public) beta. When you come across an issue on Apple TV that needs addressing, send your feedback to Apple with Feedback Assistant.
The images in this tutorial are taken from a YouTube video, if you have screenshots from Apple TV, please send it to me, I would appreciate it.